Thursday, October 11
​Graded Work Folder to be signed and papers removed by Monday!
​
​All homework is due the following day unless otherwise noted.
The following web pages may be accessed from the menu on the left side of your screen.
Please Check Daily:
---
SOCIAL STUDIES: Southeast Region
Get Speech signed and return by Tuesday, 10/16

Southeast Map Test on Tuesday, 10/16

​Over capitals, abbreviations, state locations, and landform locations
Practice Maps below and in student accordion file
---
READING: Author's Purpose
Finish Surviving the Storms Packet

Reading Test on Thursday, 10/18 over Author's Purpose, Main Idea, and Sequencing

​Students will be given a short reading and answer questions relating to the above concepts.
Study Guides went home 10/11
---
HUFF LANGUAGE ARTS: Possessive Nouns
Noun Test on Monday, 10/15!

​over Common & Proper Nouns, Regular and Irregular Plural Nouns, Singular and Plural Possessive Nouns

HUFF VOCAB: NONE!
​No Spelling or Vocab the week of 10/15-19!
The Vocabulary Workshop website (check the Textbook Websites tab) is incredibly helpful for review! No login needed!
Powered by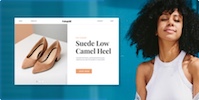 Create your own unique website with customizable templates.