Friday, December 14
Graded Work folders due signed and emptied by Monday
​​All homework is due the following day unless otherwise noted.
The following web pages may be accessed from the menu on the left side of your screen.
Please Check Daily:
---
SOCIAL STUDIES: All 50 States
50 States Test with Landforms on January 18!

​No abbreviations or capitals on this test

---
READING: Best Christmas Pageant Ever
​BCPE Final Project due, completed, on Monday, 12/17

​Mrs. Huff reviewed the cover, pages 2, and 3 on 12/11 and wrote notes about anything that needs to be addressed.

BCPE Comprehension Test on Tuesday, 12/18

​Use Vocab sheet and chapter reviews to review major events.
This is a multiple choice test due to the amount of writing in the final project.
---
HUFF LANGUAGE ARTS: VERBS
​
Verb Study Guide due Wednesday, 12/19

​Verb Test over Lessons 12-20 on Thursday, 12/20
HUFF VOCABULARY: No Vocab until the New Year!
Powered by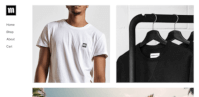 Create your own unique website with customizable templates.