NEXT DIVISION DERBY ONLINE RACE IS MONDAY, October 15th 5:30-6PM
Mr. Imwalle will host a series of "Division Derby" games online in an effort to encourage students to practice math facts. Go to the link listed below under "Division Derby!." Click on the "LOGIN" in the top right corner of the screen. Enter your username and password (from the front of your planner). Select Game 1 "Division" on your home page. Type in a friendly name (your username may not fit) and go to "Private"
game
tab. Find the game Mr. Imwalle is hosting under the title "TheRealMrI's game". Password is listed below:
bluehawks
Stay tuned for future race times! We rotate among weekdays, Monday, Wednesday, Thursday. Times vary according to Mr. I's home schedule! If you can't get in a game because it is already full, or you don't see the game listed during the scheduled times, BE PATIENT! Play a public game and check back!
SCIENCE:
What we're learning in the classroom: Unit 3 Plants and Animals

HOMEWORK:
if not completed in class: text pages pages 104-111, 117-123​, 135-145, 151-161

​1. Brain Check pages 163-164
2. Unit 3 Test on Friday, October 19th. Test covers Lessons 1, 2, 4, 5 and 6 (as indicated in the text pages above).
​See review guide for study preparation tips.


CLASSROOM EXTENSIONS:
1. Check out the BBC's "Blue Planet" program. Specifically Season One, Episode One and Two. It can be found online using a keyword search and also on streaming services such as Netflix. We will watch a portion of these in class and take notes on adaptations.
2. Also, Check out the PBS "Nature" episode "What Plants Talk About" for an awesome and informative program about plant behavior!
---
MATH Group 1:
What we're learning in the classroom: Column Addition w/ Algebra
HOMEWORK:
1. Classifying Numbers
​2. Any Unit 2 revisions due by Monday!
additional support tools:
---
MATH Group 2
:
What we're learning in the classroom: Addition w/ Number Sense
HOMEWORK:
1. Unit 2 Quiz on Wednesday, October 17th
2. Any revisions to Unit 2 work due by Wednesday for potential credit
additional support tools:
---
Language Arts (Imwalle Homeroom):

Spelling: Unit

subject:

challenge words:

HOMEWORK:
none at this time
Vocabulary: Unit
HOMEWORK:
None at this time
Practice Alphabetizing! Type in your unit words to try!
Alphabetize
Powered by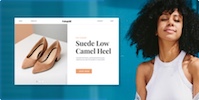 Create your own unique website with customizable templates.