Regions: States and Capitals​
Learn your States!!
Spell the States!
You must beat the clock by spelling each state name correctly in less than 10 minutes. Try to beat Mrs. Huff's time, she finished in 2 minutes and 13 seconds (leaving 7 minutes and 47 seconds left on the clock)!
State Birds:
Birds!
State Trees:
Trees!
State Flags:
Flags!
State Flowers:
Flowers!
United States Government
All the President's Pens

Detailing the tradition of Presidents using multiple pens to sign their name on a bill to give to those important in creating it. This video concludes with the signing of the Affordable Care Act.





The President's Cabinet

An explanation of the importance and varied jobs of the President's Cabinet. Also information about how it has changed over the years. Some footage of a Cabinet meeting from 2009.
Economics
Try being an
entrepreneur
and run your own Lemonade Stand! Try all three games; each has different obstacles! Make sure to always watch the weather!
Powered by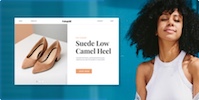 Create your own unique website with customizable templates.