Friday, 10/12: No School - Teacher In-service
​Wednesday, 10/17: C-Day! - Pack a lunch!!!

​India ISSE Culture Show @ 1:45

​Friday, 10/19: End of First Quarter
Friday, 10/19: Picture Retakes
Monday, 10/22 - Friday, 10/26: Scholastic Book Fair

​Sign up to volunteer here!

Tuesday, 10/23: Fourth Grade Coffee Hour

Saturday, 10/27: BEAP Trunk or Treat

Wednesday, 10/31: Non-Uniform Day! (no costumes)

Wednesday, 10/31: Fourth Grade Halloween Party

Thursday, 11/1: C-Day! - Pack a lunch!!

Parent Packet
Miss Meet the Teacher Night? Lose your Parent Packet? Have no fear, download a copy below!
The following is a change as of 9/28/18:
All students arriving after 8:00 am must report to the office to sign in as
all buildings will be locked at 8:00 am
for security purposes. Parents, please drive to the main entrance and drop your child off at the office if your child will not be able to get to their building by 8:00. Students may sign themselves in at the office, so it is not required a parent come in with them. Office personnel will alert the teachers a child is on the way so they can open the door for them.
Uniform Policy
Many students have had questions regarding the
Bethany Uniform Policy
, specifically about sweaters and sweatshirts. Click the link above or the policy below to learn more! Still have questions? Please contact the administration office.
Supply Check

​Need help staying organized? Try our checklist!

​Warm Up Reminders
​

4th Grade st

udents are no longer able to bring in items which need to be heated up. This includes items such as macaroni and cheese cups, ramen noodles, and microwaveable meals.
Powered by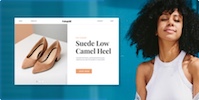 Create your own unique website with customizable templates.